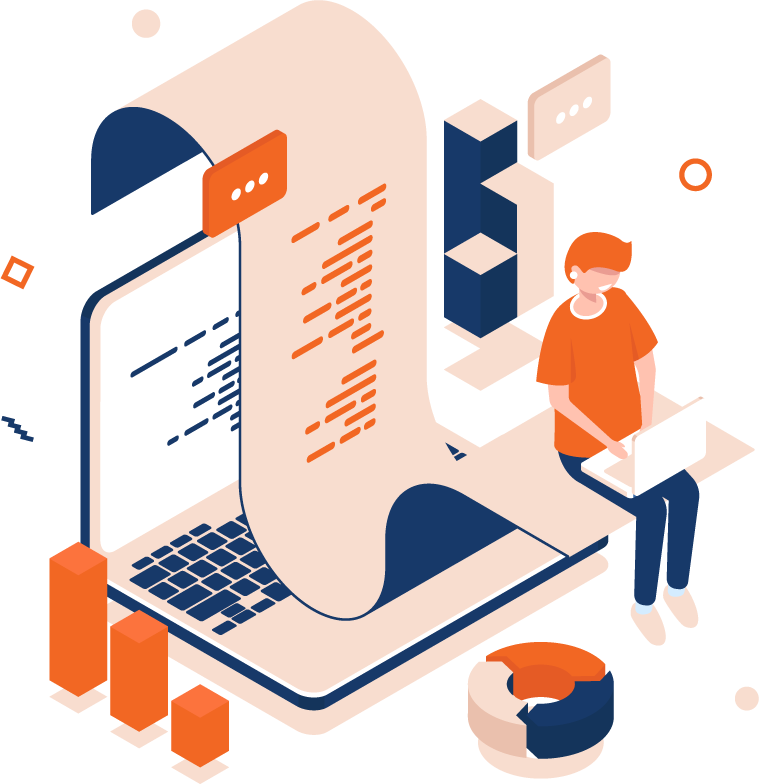 About Us
BUILD A DEDICATED TEAM WITH REMOTE DEVELOPERS FROM TUNISIA
We are Hydatis. We help you grow your business by building dedicated development teams in Tunisia.
Hydatis started out as a software development outsourcing company but soon switched to staff augmentation – a model that allows clients to have more control over recruitment, the development process, and team culture while Hydatis takes care of every other aspect of having a cross-functional remote team.
We quickly realized that the future would belong to remote work. Direct access to new locations and diverse tech expertise enables companies to deliver cutting-edge products while solving the problem of local talent shortages. Tech specialists feel more motivated working with the customer directly and being a part of an international product development team.
We focus our main development capacities in Tunisia due to the country's abundance of highly qualified IT professionals and the ease of doing business.
Employ a dedicated development model to enhance your technology capacity, get access to domain expertise, and skyrocket growth. Get a result-driven R&D center tailored to specific business needs.
We help you make a right technology choice and integrate innovations into your organisation's IT ecosystem.
Transform your software development process with DevOps services from Hydatis.
Get customized, complex software development whether you're a startup or an enterprise. Integrate your legacy systems and modernize your system's functionality with today's innovative technology.
Consulting first with an industry leader before charging ahead means you'll know your customers truly want your product instead of hoping they will.
Everyone wants personalized mobile apps that speak directly to their needs. Give your customers what they want with impactful mobile apps that represent your brand and industry.
Why Hydatis
The talent powerhouse of Tunisia
Hydatis provides extended development teams to customers worldwide, helping them overcome talent shortage, utilize the latest tech, and drive revenue growth.
We can also help you build a highly effective development team from scratch or provide our expert guidance and support at any stage of your software development life cycle, ensuring your product meets quality requirements and security standards.
We've streamlined our cooperation models to offer fully personalized, cost-efficient processes that fit your budget and needs.
You can also take advantage of our high-quality business consulting during all stages of your engineering project.
Our strength in providing dedicated development teams lies in our focus on your specific business goals and project scope.
We rely on building long-term business relationships. That's why we have a high client retention rate.
Each of our dedicated development teams focuses on providing business-changing solutions built on industry-leading design thinking expertise.
When Hydatis creates your dedicated development team or R&D center, you get only the top 4% of talent available. Don't settle for anything less.
We're making a difference
An Easy Start with High Scalability
With the Nearshoring Model, your own development team can be set up in a couple of weeks. Besides, after your extended development team is ready and starts working, you can further improve its performance and can easily scale up or down depending on the project requirements.
With Hydatis, you can start hiring within 48 hours of sharing your requirement. You don't have to worry about sourcing and screening. Directly interview and hire.
Once hired, Hydatis takes care of onboarding formalities like Payroll, IT and admin support, etc. We make sure that the talent is ready to start working from day one.
We at Hydatis follow worldwide data protection and compliance standards to keep your data safe and secured.
With Hydatis you save up to 50% on salaries as compared to the local talent without compromising on the quality.
Remote talent allows you to have a more diverse and inclusive workforce irrespective of geographical boundaries or social background.
We have a team of IT experts available 24×7 to provide support to the talents for smooth operations. No software breaks, lags or viruses come in their way of productivity.
Shortage of skilled talent is one of the biggest challenges faced by organizations. With Hydatis you get access to a curated pool of pre-vetted and experienced candidates ready to join your workforce.
Hydatis pay 1.5x higher than the local salary, resulting in greater engagement, better retention, and higher productivity.
You are not compelled to hire the candidate you interview. If you are not satisfied, we suggest other profiles. No questions asked.
How We Work
You're just six steps away from hiring the best talent!
Our talents go through this 6-step vetting process, ensuring only the top talents make it to the pool.
2

We review tons of applications against our minimum criteria, their professional journey, and holistic background check.
5

Our Talent Acquisition experts conduct the final video interview understanding the candidate's preferences and expectations to do the right matchmaking.
News & Update
Latest News & Blog
We Like to Start Your Project With Us